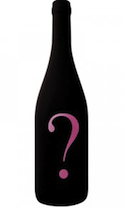 How to visit vineyards in Bordeaux?
Frequently Asked Questions

About Bordeaux vineyards
You have to know that traveling to Bordeaux is like traveling to not Napa or like other wine countries. Visits are only by appointments and depend on Chateaux's availabilities. For a better experience, we will arrange all the visits in order to give you a large overview of the different Bordeaux styles.

I would like to visit First Growth (Lafite, Latour, Margaux ...), is that possible ?
First growth are very exclusive and usually not open to visitors except professional. We will be happy to ask to one of them but we can not guarantee availabilities and visits are at their own discretion. Consider that the best way to get a visit is to get an inviation from your wine provider.

Does wineries are open the week-end ?
Yes many of them are open the week-end espacially from April untill October. During low saeson we suggest to come during the week.

When should I book my wine tour ?
Sooner is always the better ! Because visits are by appointment and depend on availabilities, if you book early you will have more chance to visit the best one.
- Early booking = better visits
- Private tours = limited availabilities

Which wineries will we visit ?
There is no set schedule of Chateaux. We like to customize our tours to take advantage of the best vineyard experiences available on that day, once you book your program, we will contact them to determine which are available. For better comfort, timing and quality of service we usually organize 3 visits a day.

Can I choose my wineries ?
Yes of course. If you have prefered Chateaux don't hesitate to tell us in your request. We will do the reservation and try to accommodate visit for you.

How can I book ?
Tell us and we will send you a private link to our secure online form to submit your card information. We accept Visa, Mastercard, Amex. To confirm your tour we charge 30% déposit then we will charge the balance 10 days before the tour on same card.

What does the price include ?
For each of our tours and packages there is a detailed section showing what is included or not included. With 33 Tour Bordeaux & Chateaux there is no surprise you always know what your are paying for.

Is there any way to know in advance which wineries we'll visit ?
We unfortunately don't book Chateaux before your reservation because we had bad experience with some people who then used our program for themself. However we organize visits to famous one and most of them are members of "Union des Grands Crus de Bordeaux" which is a guarantee of quality and wines tasted always different.

You sent me an itinerary but I would like to do some change ?
Yes we are flexible but we build programs according to our expertise and in order to give you the best experience of the vineyard. If you want to do some changes we can adapt in the limit of 2 changes per tour.

Can I buy wine during the tour ?
Yes you can do it at the vineyard as much as you can carry bacause they don't ship. If you want to ship some case at home ask us before and we will drive you to a wine store.

I am not interested in the tour, could I do only tasting ?
Hum ... not really ! Wineries are producers and not distributors so they can serve you a glass of wine only after the visit. However it will be an unique occasion to visit vineyard and learn about all the process.

How to organize a wine tour in Bordeaux ?
First of all, you must prepare your trip to Bordeaux as most of the famous Chateaux will welcome you only by appointment. If you just show-up you could be desappointed to not be able to visit or taste their wine.

The visit start with a guided tour and takes around 1h-1h30, they will explain you the history of the estate, the terroir, the vineyard, the process then you will taste the wines from the estate. Usually you can visit 3 Chateaus per day.

First rule : more the winery is famous, more it is difficult to visit. Forget about the first growth as Cheval Blanc, Yquem, Margaux, Lafite & Latour, Petrus, they do not use to welcome visitors.

Second rule : Earlier is always the better. Some visits are small group tour, some are private. The best is always to book as soon as you could in order to secure your place. If you want to visit your favorit wineries, do not hesitate to contact them even 2-3 month ahead.

Third rule : The vineyard is large St Emilion, Sauternes, Pauilac are far away from each others. So you need to think about one day per vineyard. For a full wine tour it is a minimum of 3-4 days.

When is the best period to come ?
Try to avoid certain period as week-end in low season (Nov-March), the first week of April (Primeurs week) and other wine event like (Vinexpo). During these specific timle, Chateaux are closed or open only to professional. Usually the summer is very busy, the spring is very nice as the weather is warm and sunny. Harverst time (Sept-Oct) is agood period too but book your tour in adavance as it is busy time.

Which vineyards should I visit ? Top 5 things to do in Bordeaux
1) Medoc : King of Cabertnet Sauvignon wines, prestigious Chateaux Grands Crus Classes 1855 (Mouton Rothschild, Lafite Rothschild, Margaux, Latour,Palmer, Lynch Bages ...), famous appellation (Margaux, Pauillac, St Julien ...) & gourmet restaurant are located in the Medoc area.

2) St Emilion : This wine tasting tour in St-Emilion vineyard will make you discover the merlot wines kingdom, visits famous winery & Petits Chateaux. Taste wondeful wines & have a lunch in the old medieval city to taste at the local gastronomy.

3) Bordeaux : is listed by the UNESCO as World Heritage city for its XVIII century architecture. Discover the cultural heritage and all the history of the "Port de la Lune".

4) Sauternes : Live an unique sensorial experience during this day excursion to the world of the sweet wines. Taste aromas of citrus, pineapple, abricot, figus, honey in a same glass. Famous chateaux as Yquem are renown all over the world for the finesse and the quality of their wines.

5) Arcachon bay : Along the Atlantic coast, the Arcachon bay is a must in France for oysters. Taste ultra fresh sea-food direct from the farm, visit picturesque fishermen villages & climb-up the Dune du Pyla, the higher sand dune of Europe.

So, if you do not know how to do it, do not hesitate to ask professional wine-tour operator. As we organize Bordeaux wine tours since 2008, we know the region, we have the relation-ship and all the local connection.