For further information or any questions, please contact us :
33Tour Bordeaux & Chateaux
12 allée Stendhal 33000 Bordeaux - France
Open hours :
Daily 9 am - 6 pm (local time)
Closed on week-end


Bordeaux with local guides
Xavier
created this small Bordeaux wine tour company in 2008 to give the opportunity to the wine lovers from all over the world to visit some of the major Chateaux as well as to discover more confidential and smallest family own property.



In few years, we have built special relationship with Chateaux, created local connexion and we have now one of the best expertise of the Bordeaux vineyard.

"33" is the local post code of the Bordeaux region, it is why "33Tour" evoke our local geographic identity.

Ysabel
is your real tripadvisor ! She will be in charge of your request and as "THE" specialist of Bordeaux she knows every little things and places that only a local could knows. You can trust her expertise to fit the best tour for you.
Maryse, Olivier, Chloe, Henri, Pascal ...
,

our guides are all wine lovers and Bordeaux insiders. They know the city, history and wines as none else. They will tell you the story of the vineyard, they will share with you the places they know and they like, you will learn a lot from them and then you will feel more familiar with Bordeaux wines. Chloe is also qualify in spirits and graduated as a "Master of Sake".




Official Tour Operator & Member of the Bordeaux Tourist Office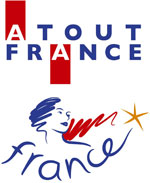 33Tour Bordeaux & Chateaux is an official tour operator, we offer full insurance and guarantee for travelers. Our registration number is IM033100027.
We are also member of the Bordeaux tourist board.


On Internet (e.g. Tripadvisor …) you can find many offers for wine tours in Bordeaux but, we recommend to select the legal professional companies listed on the Bordeaux Toursit Office website. It lists official licenced tours operators with all guarantee required by law and give you full cover, security and loyalty needed when you travel abroad. So do not take a risk !