Bordeaux Wine Tour Specialist
33Tour Bordeaux & Chateaux

is a small local company specialized in wine tours in Bordeaux. Leave an unique and real "cultural experience" including fine wines tasting, local gourmet cuisine & personal attention. Explore the vineyard with experts and learn more about Bordeaux vineyard.

Food & Wine Experience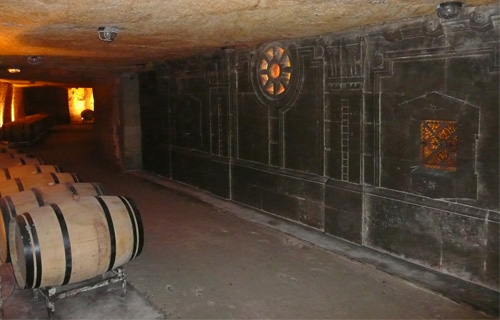 From 1 to 4 days we organize personalized visit and wine tasting tours in Médoc, Margaux, Pauillac, Saint-Emilion, Cognac vineyards and we give you the opportunity to visit famous Chateaux Grand Cru Classe as well as smallest family owned wineries.

Weekend des Grands Crus May 24th-26th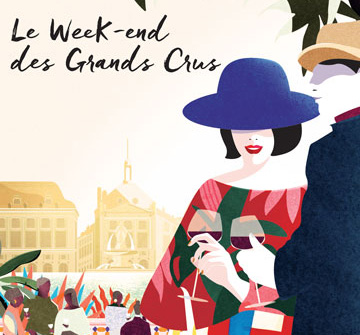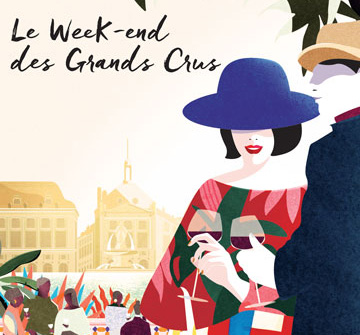 Plunge into the universe of Grands Crus and create wonderful memories during an unforgettable Weekend des Grands Crus in Bordeaux. It features several high points, including the tasting of wines from over 110 Grands Crus in the same place. This is a tremendous opportunity for meeting and discussing with château owners and their representatives and attending dinners in châteaux.

Honeymoon, Anniversary, Tailor-Made
If you want gastronomy, Deluxe wine tasting tour we can also tailor-made your holidays in Bordeaux or your honeymoon.

Local Guides
Ysabel, Xavier, Chloe... our Local guides

are all wine lovers and Bordeaux insiders. They know the city and the region as none else, you can trust their expertise. You will learn from them stories about Chateaux, vineyards and then, Bordeaux will have no more secrets for you.

Deluxe Experience in Tesla
Unique in Bordeaux, live a true luxury experience during our tour and travel from Chateaux to Chateaux in the amaizing comfort of a Tesla. During that day you could also make your own bottle of wine and experience lunch in a Michelin star restaurant. Bordeaux is Electric ! Check our VIP wine tour

Group Tours, Wine Clubs, Stag Party
From 10 to 100 persons, we can organize your group tour in Bordeaux. You are a wine club, family or just a group of friends and you want a private wine tour for your party, we have one of the best network in Bordeaux to do it for you. Check our section dedicated to Group offers

Half Day Tour
You do not have a lot of time in the region but still you want to visit some vineyards, we offer half days of wine tours. These tours are a good ways to discover some of the major vineyards in a little bit of time.

Transportation Service
You do have your own itinerary and made your own booking and visits. We provide a service of transportation all over the Bordeaux region. From a minivan to larger coach, our drivers know their way and drive you to your destination in time and safe condition.

Limited Avalaibilities
As we provide private tours and as the Chateaux do visit only by appointments, our avalaibilities of tours are always limited. Do not hesitate to contact us even long time ahead in order to be sure to get best level of service possible.

FAQ
We do have also created a section dedicated to the frequently asked questions. Take a few minutes to read it,you will understand better how wine tours work in Bordeaux and many of the answers to your questions are already here.

Cheers !